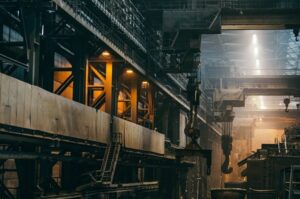 Plant Layout / Equipment Layout
Packaging Solutions
Equipment Utilization
Ergonomic Design
Materials Handling Planning
Warehouse Operations and Efficiency
Overhead and Jib Crane Installations and Modifications
Plant Layout / Equipment Layout
We can provide the layout for your new line in your facility. Let us make sure you have access to items that need access, serviced, or maintained.
Packaging Solutions
Are you getting your money's worth out of your packaging system? We can help you look for creative ways to use your existing packaging solutions more effectively, or look for new solutions with our extensive background in packaging equipment. Let us help you increase your productivity by optimizing your packaging technology.
Equipment Utilization
You have significant money invested in your equipment and personnel; are you using them efficiently? Can you use that equipment for another product? How can we minimize changeover times? What is the payback for working additional shifts or weekends versus purchasing another piece of equipment? Let us help to evaluate your needs and options.
Ergonomic Design
Are you getting injury reports from the same operation? Lost time is not what any organization wants. Let us review the work and develop a solution to minimize injuries to your most valuable asset – your employees.
Materials Handling Planning
Are you handling the same items two or three times or more? How much are you spending on drivers and what about the risk to truck drivers crossing pedestrian traffic? Less handling means more productivity and a smother more efficient process generating a long-term value.
Warehouse Operations and Efficiency
Are you renting additional storage you may not really need? We can help reduce storage costs. Are you handling your products efficiently or do you have to move product around numerous times before it actually goes out the door? We have saved customers significant dollars by evaluating warehouse operations and needs.
Overhead and Jib Crane Installations
Do you have an operation that requires significant effort to move or takes more than one person to perform? Let us provide options for you. Maybe a crane will solve your constant need for fork trucks for a relatively simple operation.